I've been getting loads of complaints form local people about these supermarket cages outside 186 Southwark Park Road.
I've asked the manager of the shop to move them, and I've asked council officers to have them moved.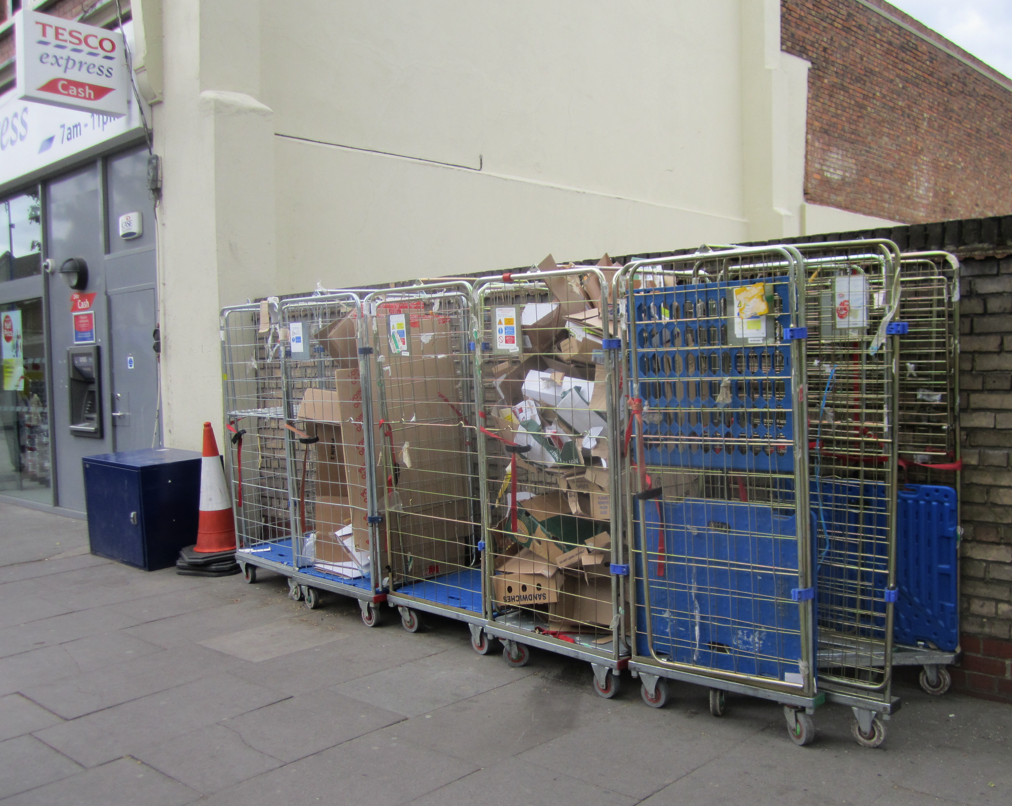 <- Wednesday ……..  Thursday->

I wonder who will move them first, the manager, or council staff?

2 Comments
On 06.17.11 Anthony wrote:

If these cages are still in your way i would like to take them and can offer to pay for them as well.
Reply by email.

On 06.18.11 Graham Neale wrote:

Gone now mate, long gone !
have your say
Add your comment